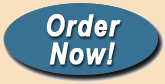 The Second Edition is Here!
Blackie, the beloved sway-back horse from Tiburon, is immortalized in a New Edition of the classic illustrated children's book. Sixty-four pages with 45 beautiful full-color illustrations in a compact 6.5" x 8.1" size.
Blackie, The Horse Who Stood Still
"The word quickly spread 'bout the new horse in town
And from all 'round the county young kids headed down
To the pasture where Blackie could always be found
Standing still, like a rock, on the same patch of ground."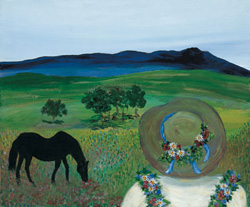 Blackie is the stubbornly motionless equine hero of Christopher Cerf and Paige Peterson's delightful and touching biography-in-verse, Blackie, The Horse Who Stood Still. This (mostly) true tale is the heart-warming story of a horse who made standing stock-still a lifelong endeavor — as a champion rodeo horse, a tourist favorite at Yosemite Park, a legendary environmental crusader and the beloved mascot of one of America's most beautiful towns, Tiburon, California.
Magically illustrated by Peterson's lyrical paintings, Blackie, The Horse Who Stood Still is destined to become a children's classic. The playful, clever, rhyming text will charm adults and children alike, while it quietly delivers an important message about appreciating and preserving the natural beauty around us.